In person neurofeedback practicum on June 17 and 18, 2023 @ Gleenmoore, PA. USA.
Register now
Self-Paced Home Study Course available now
Includes 36 APA CEs and 36 hours of BCIA Didactic.
Using Neuroscience to understand your brain and guide personalized tratment to feel better.
Understand your brain, develop a plan and improve your life.
Learn how a non-invasive EEG testing and ERP Analysis can help you understand your brain and get recommendations for ADHD, Depression, Anxiety, Chronic Pain and more with Neurofeedback, Biofeedback, Nutritional and Lifestyle changes.
Medication, psychotherapy, neurofeedback…. How do I know what is the right treatment for me?
For Sadar Psychological, the most important thing is the quality of life and functionality of our patients. We use scientifically based methods to measure, analyze and understand your brain's functioning, to help develop a plan to maximize treatments and life style changes to help you feel and function your best.
If you are looking to understand what might be the best type of treatment for you, we will serve as a "Primary Care Psychologist" and help you address your mental health needs. We begin by understanding your brain through collaborative work with researchers at Harvard University in the Neuromodulation Laboratory at Spaulding Rehabilitation Hospital in Boston with the aim of directing you to the the most advanced treatments in neuro-rehabilitation. Our partnership with HBIMed in Switzerland allows us to base our evaluations on the latest research available.
Understand your brain.
We are here to help you have hope and feel better.
Most people want to know about certain conditions, such as ADHD, Anxiety, Chronic Pain, Depression, etc. However, these "conditions" are names given to behavior without assessing how the brain is making the behavior.
We want to get to the root of your concerns, so the most personalized treatment can be recommended to expedite your path to feeling your best!
We work with physicians and consult to other biofeedback providers to improve patient outcome.
Assessment
Our comprehensive assessments consider the full range of available treatments, including medication, neurofeedback, psychotherapy and life style needs.
Evaluation
Functional EEG, ERP Analysis, Neurological Evaluation, CNS and TOVA.
Consultation
Peak Performance for Athletes and Professionals, Professional Consultation  and Professional Training Courses
Continuing Education
Continuing Education Packages. Neurofeedback 101, Neurofeedback Certification, Alpha Theta Webinar and more.
Dr. Mitchell Sadar was one of the first 500 clinicians in the world trained in neurofeedback. Sadar Psychological Servces began offering biofeedback services in 1999. In 2010 they added quantitative EEG evaluations to their services to help identify brain wave patterns in order to optimize the neurofeedback training. They have been trained by international leaders in the field, including Juri Kropotov Director of Laboratory of the Institute of the Human Brain (HBI) of Russian Academy of Sciences, St. Petersburg Andreas Muller, Ph.D. of HBImed, and Jay Gunkelman. QEEGD. In 2012, Sadar Psychological added functional EEG and Evoked Response Potential (ERP) evaluations. Having evaluated over 600 patients using this comprehensive method, in 2017, they were selected by the Swiss companies HBImed, and BeeMedic to represent BrainARC in the United States.
BrainARC at Sadar Psychological uses the most up to date equipment and programs to measure EEG and ERP in order to assess the brain functioning related to undesired behaviors. This allows us to create a treatment plan for patients and providers that will lead to the best patient response to treatment. Recommendations for biofeedback, neurofeedback, nutrition, sleep, daily routine, exercise and life style are made based on the individuals brain functioning.
Mitchell Sadar, Ph.D.
Licensed psychologist who has been practicing clinical psychology for over 35 years.  In 1999, Dr. Sadar became the first clinician in the greater Philadelphia area to be trained in EEG biofeedback/neurofeeback and one of the first 500 neurofeedback practitioners in the world.
Angelika Y. Sadar, MA
Licensed psychologist who has been in private practice in the greater Philadelphia area since 1985. Nationally recognized speaker providing education and training to other professionals in neurofeedback, biofeedback, and hypnosis.
Amy Bernstiel, EEG Technician
Amy has been with our office since May 2007. As an EEG technician, Amy will schedule your evaluation, collect your EEG data and will interface with our partners to ensure your data is analyzed properly.
"The Sadar's have taken a leadership role in the biofeedback/neurofeedback field. They explore emerging technologies and incorporate those they find most effective. They provide support to other providers and bring us together in educational and networking opportunities. They maintain an open mindset toward new developments and help draw together diverse perspectives. I appreciate their leadership."
"Angelika did an amazing job of framing the information in a way that  (our daughter) could understand and accept. Thank you so much!
Priscilla Young
Syracuse Neurofeedback
"Angelika did an amazing job of framing the information in a way that  (our daughter) could understand and accept. Thank you so much!
M. S
Mother of teen age girl
"After our meeting with you, we went out and won two very tough matches, and I must say, the mental skills definitely gave us an edge. There is no turning back.  We are on our way to becoming a very strong team!" 
L.F.
Coach of College Women's Tennis Team
Certifications and Memberships
With more than 40 years of scientific knowledge of Neuromodulation, the psychologists at Sadar Psychological are board certified in neurofeedback and Heart Rate Variability by BCIA
Additionally, they are members of the following professional organizations: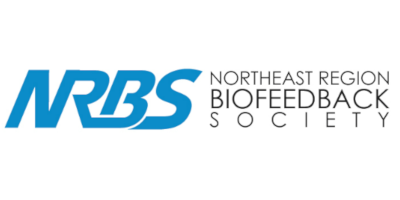 Understanding your Condition is Our Mission
Appointments are Available.