In person neurofeedback practicum on June 17 and June 18, 2023 @ Glenmore, PA. USA
Neurofeedback Evaluations
Neurofeedback Evaluations with scientifically based methods to understand your brain and recommend treatments for adhd, anxiety and many more conditions
Neurofeedback Professional Courses
Offering comprehensive provider education in courses in neuromodulation.
Upcoming Professional courses
Services for Patients
Assessment, Evaluations and Consultations.
Services for Professionals
EEG Data collection & analysis, professional consultations, neurological reports.
Courses for Professionals
BCIA Neurofeedback certification, mentoring, professional training courses and continuing education.
The Sadar Psychological and Sports Center Mission
The mission of Sadar Psychological and Sports Center is to provide comprehensive brain science services and education to individuals and families. We believe that everyone has the capacity to reach their full potential, and we are committed to helping people understand and improve their brain health.
We are dedicated to providing comprehensive provider education in the field of behavioral neuroscience. Knowing that health care professionals desire to provide high-quality care to their clients, we are committed to helping them develop the skills and knowledge they need to be successful.
Mitchell and Angelika Sadar are recognized leaders in the fields of biofeedback and neurofeedback. In 2020, they received the Joel F. Lubar Award which is presented to those who have made contributions to the International Society for Neuroregulation and Research and the advancement of neurotherapy. They are active in various professional organizations and are the current president and executive director of the Northeast Regional Biofeedback Society.
Sadar Psychological Services began offering biofeedback services in 1999. In 2010 they added quantitative EEG evaluations to their services to help identify brain wave patterns in order to optimize the neurofeedback training. They have been trained by international leaders in the field, including Juri Kropotov, Director of Laboratory of the Institute of the Human Brain (HBI) of Russian Academy of Sciences, St. Petersburg; Andreas Muller, Ph.D. of HBImed; and Jay Gunkelman, QEEGD.
In 2012, Sadar Psychological added functional EEG and Evoked Response Potential (ERP) evaluations. In 2017 they were selected by the Swiss companies HBImed and BeeMedic to represent BrainARC in the United States.
BrainARC at Sadar Psychological uses the most up to date equipment and programs to measure EEG and ERP in order to assess the brain functioning related to undesired symptoms behaviors. This allows us to create a treatment plan for patients and providers that will lead to the best patient response to treatment. Recommendations for biofeedback, neurofeedback, nutrition, sleep, daily routine, exercise and life style are made based on the individuals brain functioning.
Mitchell Sadar, Ph.D.
Licensed psychologist who has been practicing clinical psychology for over 35 years.  In 1999, Dr. Sadar became the first clinician in the greater Philadelphia area to be trained in EEG biofeedback/neurofeeback and one of the first 500 neurofeedback practitioners in the world.
Angelika Y. Sadar, MA
Licensed psychologist who has been in private practice in the greater Philadelphia area since 1985. Nationally recognized speaker providing education and training to other professionals in neurofeedback, biofeedback, and hypnosis.
The Sadar's have taken a leadership role in the biofeedback/neurofeedback field. They explore emerging technologies and incorporate those they find most effective. They provide support to other providers and bring us together in educational and networking opportunities. They maintain an open mindset toward new developments and help draw together diverse perspectives. I appreciate their leadership.
After our meeting with you, we went out and won two very tough matches, and I must say, the mental skills definitely gave us an edge. There is no turning back. We are on our way to becoming a very strong team!
Angelika did an amazing job of framing the information in a way that (our daughter) could understand and accept. Thank you so much!
Dr. Sadar's explanation of my son's evaluation was outstanding. I so appreciated his clarity and the time he gave us.
Sadar's Psychological and Sports Center offers comprehensive support, training and services to assist
service providers utilizing biofeedback and neurofeedback as a modality training the brain for optimum
performance to overcome an array of mental health and medical issues promoting an alternative to or
in conjunction with therapy and medication treatments. These service options represent the next level
of healing to improve successful outcomes for clients. The course created to share this information
covers the depth and breadth of areas that are integral into understanding the brain, how it works and
the ways in which to create a pathway towards restoration. The professionals and administrative staff
present as knowledgeable, personable, flexible and detail oriented while working collaboratively with
me with my team to provide guidance, information and insight to ensure success for students, staff and
clients.
Are you a Neurofeedback provider looking to improve your Neurofeedback practice?
Enroll to one of our courses today.
Self-paced home study BCIA certififed Neurofeedback course. Includes 36 APA CEs and 36 hours of BCIA Didactic.
As you can tell, my patients are highly benefitting from your services. I have even more referrals coming down the pike. The anxious women in particular are finding your personal style very therapeutic. Our last review person, BB, was able to make a milestone change in taking care of herself in a situation after seeing her brain data. I am grateful for all you, Ang and Amy are doing and look forward to continued collaboration and learning. This is an exciting, emerging field in which to be a part, and I'm so thankful for all you and Ang are doing to be leaders in the field.
Understand your brain, develop a plan and improve your life.
Learn how a non-invasive EEG testing and ERP Analysis can help you understand your brain and get recommendations for ADHD, Depression, Anxiety, Chronic Pain and more with Neurofeedback, Biofeedback, Nutritional and Lifestyle changes.
Medication, psychotherapy, neurofeedback…. How do I know what is the right treatment for me?
For Sadar Psychological, the most important thing is the quality of life and functionality of our patients. We use scientifically based methods to measure, analyze and understand your brain's functioning, to help develop a plan to maximize treatments and life style changes to help you feel and function your best.
If you are looking to understand what might be the best type of treatment for you, we will serve as a "Primary Care Psychologist" and help you address your mental health needs. We begin by understanding your brain through collaborative work with researchers at Harvard University in the Neuromodulation Laboratory at Spaulding Rehabilitation Hospital in Boston with the aim of directing you to the the most advanced treatments in neuro-rehabilitation. Our partnership with HBIMed in Switzerland allows us to base our evaluations on the latest research available.
Understand your brain.
We are here to help you have hope and feel better.
Most people want to know about certain conditions, such as ADHD, Anxiety, Chronic Pain, Depression, etc. However, these "conditions" are names given to behavior without assessing how the brain is making the behavior.
We want to get to the root of your concerns, so the most personalized treatment can be recommended to expedite your path to feeling your best!
Members of the following professional organizations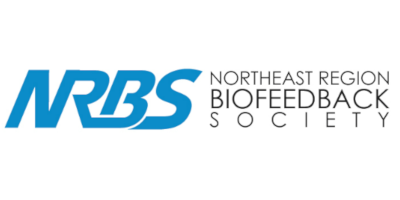 Understanding your condition is our mission