BrainARC-Sadar Psych Biofeedback & Evaluations
Our board certified staff is actively involved in research, teaching nationally and internationally and consulting to other professional offices. Our offices have been chosen by HBImed and BeeMedic, international leaders in the field of neurofeedback equipment and data base developments, to be the partner offices in the United States and Mexico.
Our staff has been training biofeedback since 1999. We are one of the few providers in the US who specialize in evaluations and have extensive experience with biofeedback and neurofeedback training. On the average, our providers have conducted hundreds of evaluations and treated thousands of patients. We work closely with researchers in Switzerland to incorporate the most up to date research in our processes so that patients can recieve the benefit of more individualized treatment that will help them attain success as quickly as possible.
Mitchell Sadar, Ph.D.
Dr. Mitchell Sadar is a licensed psychologist who has been practicing clinical psychology for over 25 years. He has worked in a wide array of settings including adult and adolescent inpatient units, substance abuse rehabilitation programs, prisons, and private practice. In 1999, Dr. Sadar became the first clinician in the greater Philadelphia area to be trained in EEG biofeedback/neurofeeback and one of the first 500 neurofeedback practitioners in the world.
Education
B.A. with Honors in Psychology – Dartmouth College
M.A. in Clinical Psychology – University of Dayton
Ph.D. in Clinical Psychology – University of Nebraska, Lincoln
APA Specialization in Addictions
BCIA Board Certified in Neurofeedback and Heart Rate Variability
President of Northeast Regional Biofeedback Society
Member: American Psychological Association, Pennsylvania Psychological Association, International Society for Neurofeedback and Research, Association for Applied Psychophysiology and Biofeedback, Greater Philadelphia Pain Society, Affiliate Member of EEG Info, Brainmaster Technologies, and EEG Education and Research.
Practicing EEG Biofeedback/Neurofeedback since 2000
Angelika Y. Sadar, M.A.
Angelika Sadar is a licensed psychologist who has been in private practice in the greater Philadelphia area since 1985. She is a treatment coordinator at Sadar Psychological and a nationally recognized speaker providing education and offering training to other professionals in neurofeedback, biofeedback, and hypnosis. Angelika enjoys being a tennis player and fan, gardening, spending time with her two adult daughters, and chasing her young grandchildren.
Education
B.A. in Psychology, B.A. in Sociology – Binghamton University, NY
M.A Clinical Psychology – University of Dayton, OH
Specialization in Gerontology – University of Nebraska, Lincoln
BCIA Board Certified in Neurofeedback and Heart Rate Variability
Member: Executive Director of Northeast Regional Biofeedback Society, Pennsylvania Psychological Association, and  Philadelphia Pain Society, Professional
USTA Sports Psychology Certification
Member of United States Tennis Association Speakers Bureau
Official sports psychologist for the Philadelphia Freedoms, Professional Tennis Team 2001-2010
Practicing EEG Biofeedback/Neurofeedback since 2000
Amy Bernstiel
Patient Care Coordinator
Amy has been with our office since May 2007.  Amy will coordinate your care from start to finish.  She will schedule your evaluation, collect your EEG data and will interface with our partners to ensure your data is analyzed properly.  In her off time, Amy is very active with horses and specializes in rehabilitating horses for jumping competitions. In 2013 Amy and her horse, Sweet Emotion, received the Jockey Club Performance Award. Additionally, Amy has taken a personal interest in showing riders of all levels the benefits of Interactive Metronome and EEG Biofeedback.
Psychological Test Technician
EEG Biofeedback/ Neurofeedback Technician
qEEG/EEG Technician
IM Technician
Kristin Mitchum
Community Liason
Kristin's role as community liaison allows her to work with the community to help assess their needs and to provide education related to EEG and Concussion management. Her background in event planning allows her to understand the needs of our patients and to make changes in Sadar Psychological's structure so that patients can get the most of their experience with us.
Mako
Mako is our most admired staff member. He has worked at Sadar Psychological for 6 years, offering comfort and companionship that is unmatched by any other therapy dog. Mako understands you may prefer to not meet him or are allergic. If this is the case, please tell us and he will take a break in a remote area when you visit.
Certifications and Memberships
With more than 40 years of scientific knowledge of Neuromodulation, the psychologists at Sadar Psychological board certified in neurofeedback by
BCAI
Additionally, they are members of the following professional organizations: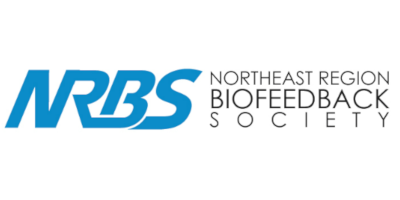 Andreas Müller
Ph.D.
Andreas is an expert in the study of the human brain. For the past 17 years he has been the CEO of the Bündner Brain and Trauma Foundation has been exploring the links between biology and mental disorders – for example in ADHD. Previously the head of the School Psychology Service Graubünden together with the world-famous Russian neurophysiologist Yuri Kropotov, in 2003 he initiated his first research project: recordings of brainwaves of 250 healthy children and adolescents to create a database. As early as 2004, the database was expanded by 540 adults. Together with people from Norway and Russia, the people of Grisons formed the basis of an index database on the human brain. Müller has been CEO of the Brain and Trauma Foundation in Grisons since 2006.
Comparatively new to Müller's research is that mental illness can be objectively detected by quantitative comparisons of measurements with the so-called EEG. Müller likes to make use of a comparison from another area of ​​medicine: "Psychiatry is today at the point where surgery in the invention of the X-ray apparatus was more than 100 years ago." Muller and his colleagues have studied the biological causes of Attention-Deficit / Hyperactivity Disorder (ADHD) with particular interest. According to Müller, this research focus has come from everyday practice as a child and adolescent psychologist. "Our research must benefit patients exclusively." ADHD visible in black on white, Muller has since lectured internationally on this topic in South Korea, United States, Israel, Brazil and more. For the method, among other things, the patients have to analyze images on the PC for 22 minutes and click on the correct sequence with a computer mouse. "Persons affected by ADHD are very hard-eyed anyway," says Müller. Because the brain waves were measured during the test, the researchers could also objectively detect the disorder – black and white. The method enables a virtually unequivocal diagnosis of ADHD, says Müller. "Thanks to the measurements, we also know what we need to do in therapy." In addition to detailed instructions for the procedure in non-drug therapies, he mentions the great advantages of prescribing drugs such as Ritalin. "In conventional diagnoses, around two-thirds of patients respond to the medication. The method provides virtually 100% responder quality. This same method has been expanded to understanding chronic pain, anxiety, Parkinson's disease, and more.
Meyer Proler
M.D.
Dr. Proler is a leader in telehealth and eminent in the field of neurophysiology. He pioneered remote neurology in the mid 1970s by interpreting patient EEG test results transmitted over standard phone lines. He earned his M.D. at Baylor College of Medicine, where he also did his fellowship in clinical neurology. Dr. Proler was Clinical Assistant Professor of Neurology at Baylor College of Medicine from 1980 to 1994 and was offered the Chair of the Department of Neurology but declined the position to go into private practice. Dr. Proler is a member of the American Academy of Clinical Neurophysiology, the American Academy of Neurology, the American Society of Neurophysiological Monitoring, and The Electroencephalography and Clinical Neuroscience Society. Dr. Proler is licensed to practice medicine in 42 states and the District of Columbia.
Understanding your Condition is Our Mission
Appointments are Available.